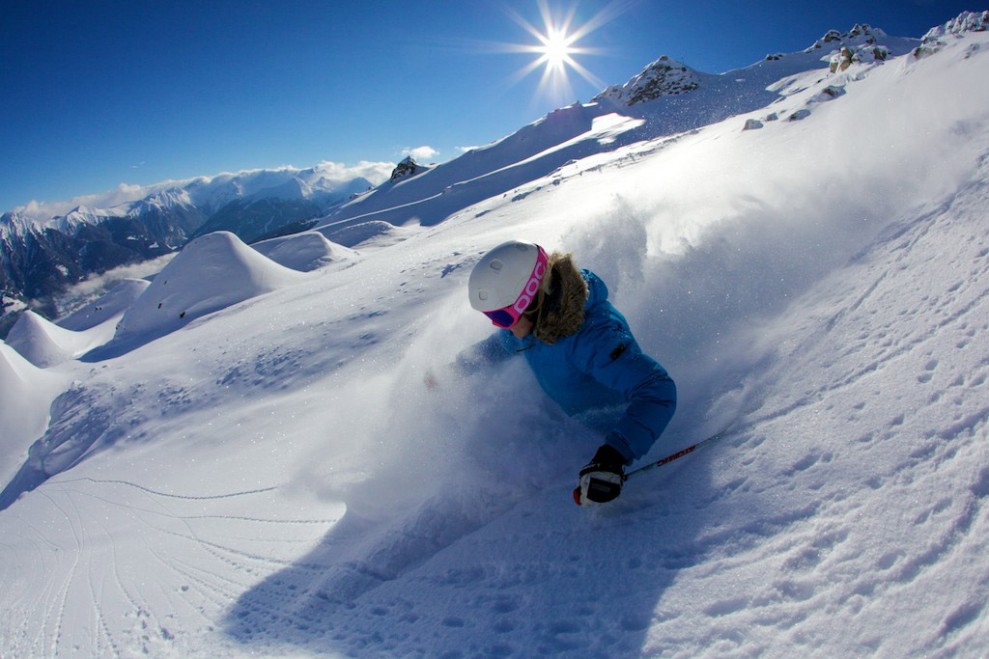 Winter paradise Gastein
Skiing and much more ... Dream your own winter dream in the Gastein Valley!
Whether you prefer skiing, boarding or carving, in the four ski areas of Gastein, with 200 kilometres
of slopes boasting snow conditions you can always rely on, you are certain to find the hill of your dreams.
On some 200 kilometres of slopes, taking you up to elevations as high as 2700 metres above sea level, everyone feels in their element, be they beginners or pros, skiers, boarders or carvers.
No wonder, with ski slopes that serve up such a broad range of difficulty.
Mountains full of wonderful moments:
Gigantic suspension bridge on the Stubnerkogel: The first hanging bridge at an altitude of 2.300 m.
Subnerkogel Rock Trail: Nice walking tours at 2217 m
Panorama Platform Glocknerblick: Scenic platform with the breath-taking view on the mountain Großglockner (3798 m).
Snowpark Gastein: Gastein goes Freestyle. Cool tricks and a great atmosphere!
Gasti-Snowpark: Learning to ski in the Gastein Valley is easier, faster and better than ever since the practice areas at ski center Angertal and the Bucheben area have been considerably extended.
---
SKITICKET-ONLINE-SHOP: Book early and safe

If you buy day tickets in advance in the online ticket shop, you will receive them at a discounted price. The closer the validity date comes, the more the price increases. Fixed prices apply at the cash desk depending on the season.
Ski tickets can be loaded onto existing KeyCards. If no KeyCard is available, the ski ticket can also be picked up at the machines and at the cash desks with a pick-up code.
---
Winter activitiesBeautiful winter hiking trails:
Breathe in the crystal clear mountain air of Gastein and enjoy the warm winter sun.
Horse-drawn sleigh ride: Wrapped in thick blanket you will be able to enjoy the magical winter forest.
Tourenski-Routen oder Schneeschuh-Wanderungen: Abseits des Trubels der Skipisten die Bergwelt erleben.
Sledding expeditions for the whole family: A truly special experience if you wait until after nightfall.
Cross country skiing: The high trail located in Sportgastein guarantees great snow conditions until springtime.
Numerous events await you in Gastein: for example Snow Jazz Weeks, Red Bull Play Streets, Ladies Week, ...